Front and back illustrations for a box set for the Kane Chronicles series by Rick Riordan, published by Scholastic in 2013 for the school market.
The idea was to picture  one of the Kane siblings on each side of the box in the process of transforming into their own avatars. 
I had total liberty on how the background would look like so I decided to go with an allegory to the Ancient Egypt world in a dynamic way with sliding and cracking rocks that transmit the idea of a perilous and adventurous situation.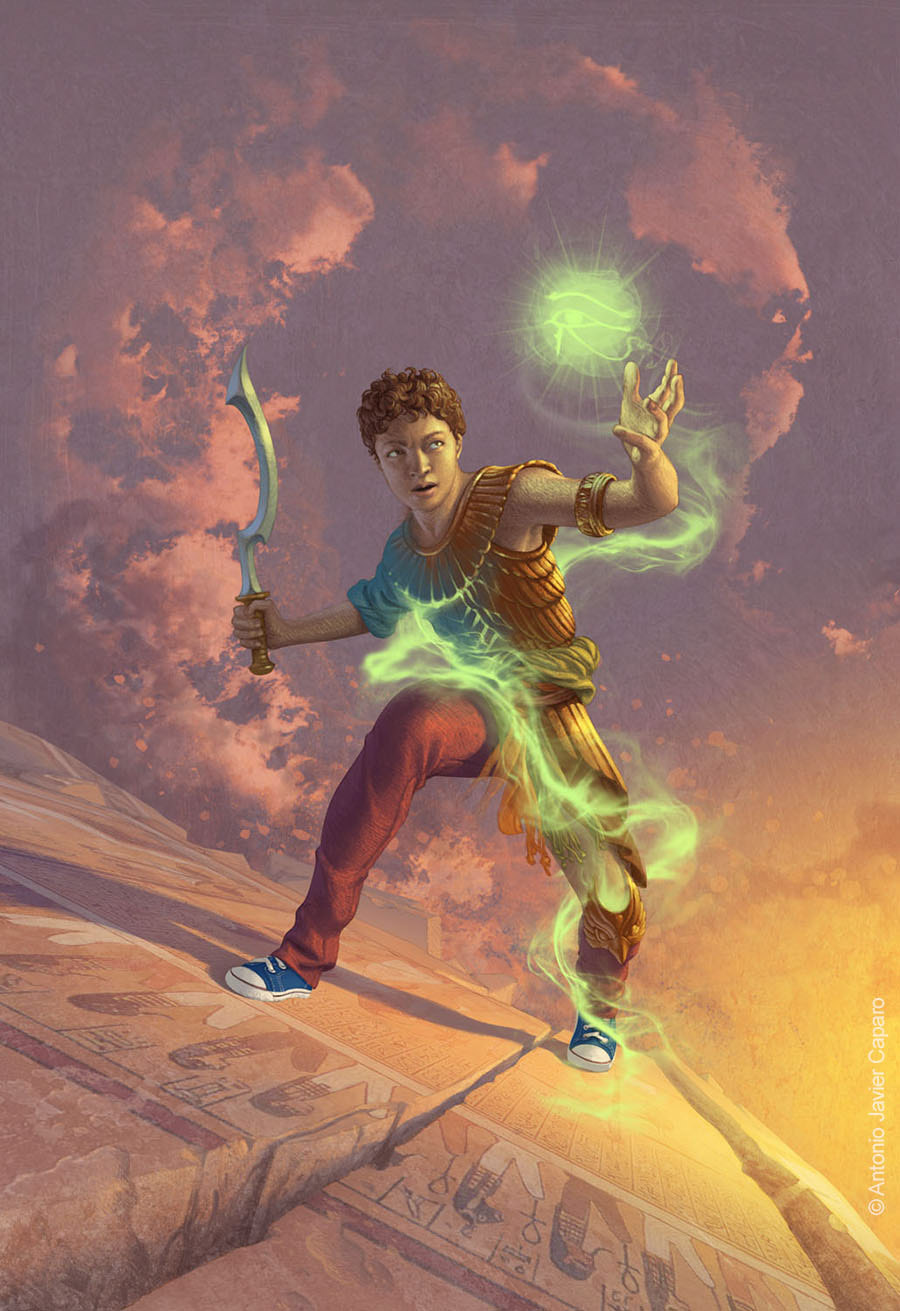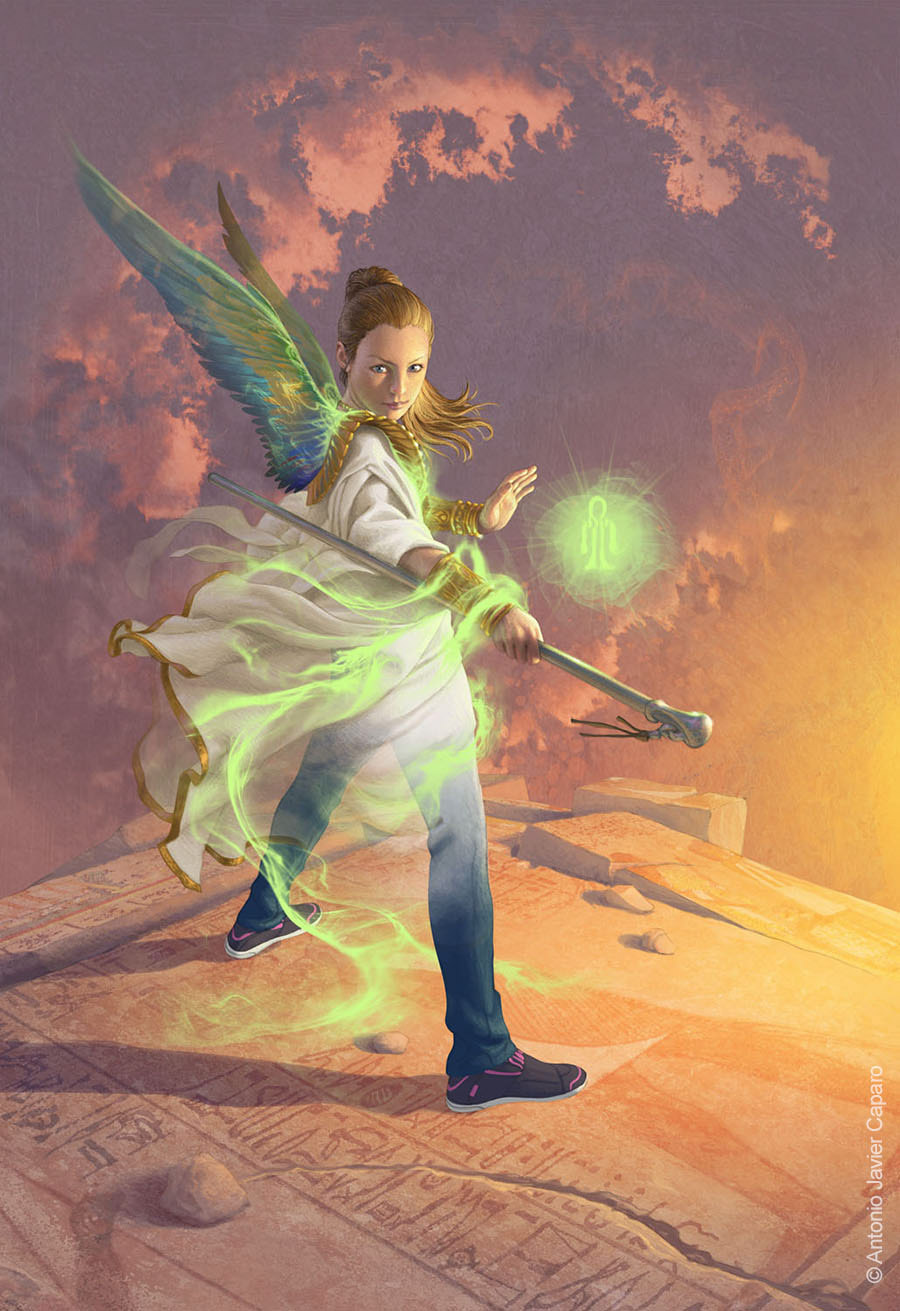 No posting or usage without explicit permission please, thanks!